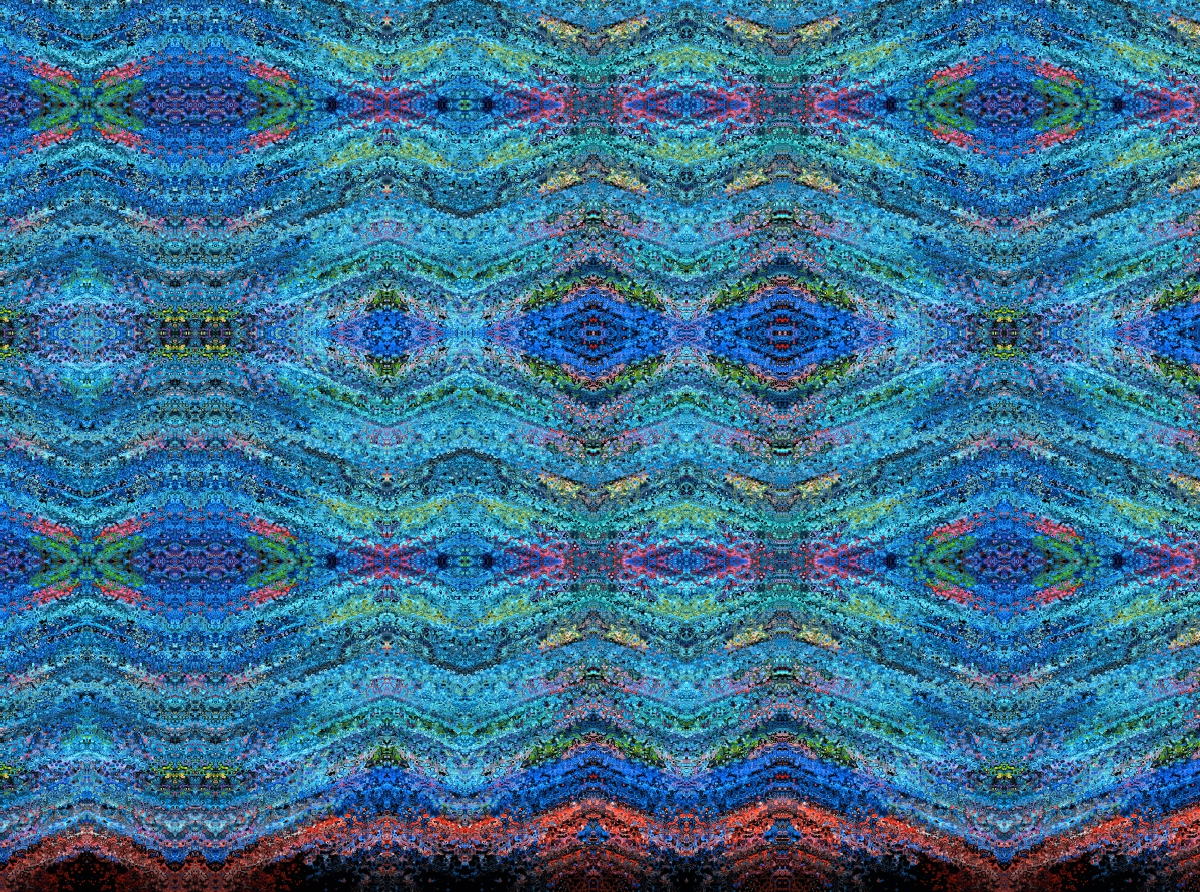 Vertical Estrangement 47×63″ aluminum panel
This web site features selected artworks created starting in 2012. The web site is operated by the artist.
Selected artworks may be purchased directly from the artist. How to buy 
Please consider investing in a living artist! Most mandalas formulated from original photographs are posted to the shop. 
Index of all art works posted here
Social outposts:
Facebook artist page
Instagram: artist Stephen Calhoun
Tumblr gallery: symmetry-hypothesis.tumblr

Sales Partners:
Selected artworks have been made available to Asian and Canadian collectors via the private collector's network and advisory Oh Good Party (Toronto/Shanghai.) Artist, curator and art advisor Art Valero invited me to be part of the exclusive roster of EmergART. Select open and single edition artworks are available through Saatchi. At times, select art works are offered by artFido and artebooking.
Primary catalog works (2012-2015) were exhibited at The Gallery At Gray's, Cleveland, Ohio, May 2016-June 2017. The gallerists there, Deba Jean Gray and Serena Harrigan, count as the visionary persons whose support starting in 2015 got the ball rolling. The fifteen pieces completed between 2013-2015 shown in their gallery are tagged to indicate their primary historical status in the growing catalog.
Self-curated catalogues are released in limited editions every now and then. 
---
LinkedIn bio | squareONE: experiential toolmakers | Kamelmauz (music)

this web site | index of art works | news | Q&A